The Kids of CROWN Honda Have Fun During Take Your Kid to Work Day
Marc and Mieke – CROWN Honda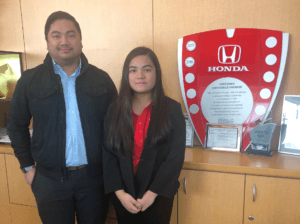 Mieke is no stranger to CROWN Honda. She's been helping her dad with CROWN Honda's booth at the 
Filipino Festival for a couple of years 
now and
 knows the CROWN Honda family well.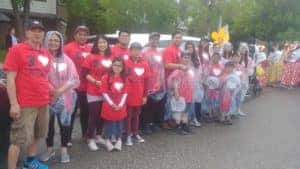 This year for Take Your Kid to Work Day, Mieke joined her dad. 
Marc is a Sales Manager at CROWN Honda and spends his time helping his product advisors find the best way to assist their customers.
Mieke is a student at 
Maples MET School. When she grows 
up,
 she wants to be a doctor.
Read more about the other CROWN Kids during Take Your Kid to Work Day HERE